Employees
Will joined the team as Gambling with Lives' CEO in May 2020 and moved to the position of Strategy Director in February 2022. Prior to joining the charity, Will was a Management Consultant specialising in providing strategic advisory services to clients across the private, public and third sectors.
Will Prochaska
Strategy Director
Jon has worked in the youth and community sector for almost 20 years, including 11 years managing an operations team in the delivery of services to young people. Jon joined us in February 2022 from a Chief Operating Role at a national child protection charity.
Jon Dawson
Director of Operations and People
Nick joined Gambling with Lives after working as an international journalist and then leading communications teams at Doctors of the World (Médecins du Monde) and the Mines Advisory Group (MAG). Nick leads our external communications and campaigns.
Nick Harvey
Head of External Affairs
Following a career working with young people, James oversees our education and training programmes. James has also used his lived experience of gambling harm to found and lead The Big Step, our nationwide campaign to end gambling sponsorship in football.
James Grimes
Head of Education and The Big Step
Judith joined Gambling with Lives in 2022 following a 15-year career in the NHS. Specialising in mental health and addiction, Judith is a registered mental health nurse and oversees our family support service, supporting bereaved families.
Judith Williams
Head of Family Support and Community
With a strong background in charity fundraising, marketing, and strategic planning, Rozie leads GwL's fundraising programme. Rozie has worked at the British Red Cross, the International Rescue Committee, Save the Children, and Endometriosis UK.
Rozie Corbett
Head of Fundraising
Tom joined Gambling with Lives following a career in travel publishing. He is responsible for supporting the development and delivery of our external affairs strategy, which is aimed at influencing the reform of gambling legislation and regulation in the UK.
Tom Fleming
Communications Manager
As an experienced event manager, Emily is responsible for organising all charity-wide events. She also leads the development and implementation of our community offering as part of the family support service.
Emily Beck
Community and Events Manager
Barry is responsible for the delivery of our education programme across Northern Ireland. As an experienced youth and community facilitator, Barry is also leading on our community engagement work collaborating with teachers, sports clubs, and community leaders to raise awareness of gambling harms.
Barry Fennell
Programme Manager for Northern Ireland
Trustees
Liz is a retired psychotherapist who worked in the NHS for many years. She co-founded Gambling with Lives with her husband Charles after their son Jack took his life in 2017. She is a member of the NICE committee on Gambling: Diagnosis, Identification and Management.
Liz Ritchie
Co-Founder and Co-Chair of Trustees
Charles co-founded Gambling with Lives in 2018 with his wife Liz after their son Jack took his life seven years after starting gambling while still at school. Charles has a strong research background, having been Head of Higher Education Research in the Civil Service.
Charles Ritchie
Co-Founder and Co-Chair of Trustees
Tim's commitment to Gambling with Lives stems from his son's friendship with Jack Ritchie. He brings experience in planning, governance and general management from his career as a Director in the NHS in Sheffield and is also a trustee at Age UK Sheffield and Voluntary Action Sheffield.
Tim Furness
Company Secretary
David is an FCA-accredited chartered account with a wealth of professional experience, including 25 years spent as a partner at Grant Thornton UK. He is also Chair of Trustees at Age UK Sheffield and a current board member of Sheffield District Society Chartered Accountants.
After the gambling-related suicide of their son Lewis in 2013, Peter and his wife, Sadie, have been passionate advocates for gambling reform. Peter had a successful career in educational publishing, and is now GwL's lead spokesperson for NI-related issues.
Peter Keogh
Trustee, Northern Ireland
Smriti joined the board in 2021. For a number of years she has worked at senior levels delivering change programmes for a range of organisations within the health and care sector. She is passionate about making healthcare more responsive and transparent.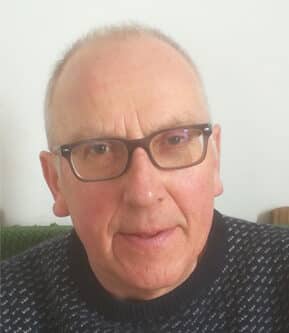 Greg has been involved with Gambling with Lives since the outset, and brings a wide range of professional experience to the board, having worked as a journalist and later in the public and community sectors for over 40 years.
Leroy is Professor of Management at the University of Exeter and has worked with a wide range of clients including DHSC, health authorities and trusts, the BBC and the voluntary sector. His research interests include strategic partnerships, management practices and large group decision making.