Lewis, son of Pete and Sadie, grew up in Lisnarick, a small village in Northern Ireland.
He was a bright young man and a very talented sportsperson – he captained the school cricket team and represented the Ulster under-25s tennis team when he was just 18. Football was another of Lewis' favourite sports and he played for North Fermanagh as a youngster.
Lewis began gambling on slot machines in arcades when he was a schoolboy, as he waited for the bus home. What Lewis thought was an innocent activity became harmful during his teens and early twenties.
After graduating from university, Lewis settled in Leeds, where he worked as a facilities manager and played football for Old Headingley AFC. Lewis was known as the life and soul of the party and his friends and teammates gravitated toward him: one year he even won Players' Player of the Year.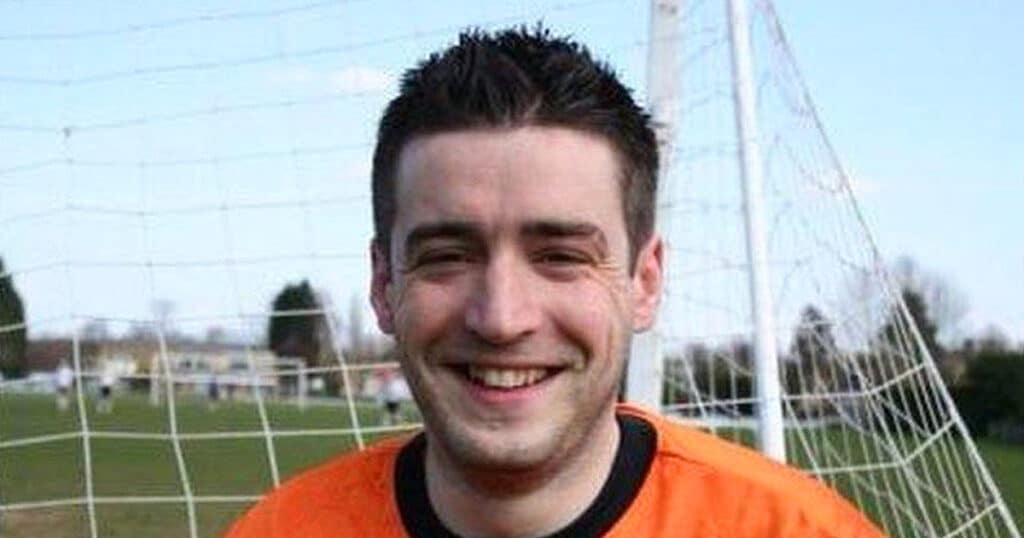 However, during this period, Lewis started gambling online and harmful gambling became a full gambling disorder, although his illness was unknown to his friends and family. Gambling was seen as commonplace and not a dangerous activity and Lewis remained his "normal" self, apparently enjoying life to the full. But beneath the surface, his gambling disorder was having a catastrophic effect on his mental health.
Lewis took his own life in 2013, aged 34. His parents only found out about his gambling addiction when they read his suicide note, which included the words "addiction is cruel". Lewis remains central in the collective heart of Old Headingley AFC who retired his Number 2 shirt when he died, and still to this day, hold an annual memorial match – known as "LK Day" – in his honour.
Since Lewis died, Pete and Sadie have been campaigning to raise awareness of the dangers of gambling and – with Northern Ireland having the highest gambling addiction rate of all the home nations – to curb the predatory excesses of the gambling industry, Pete now sits on the Gambling with Lives board.
Specifically, Pete and Sadie want to raise awareness about gambling activities that are promoted as harmless and innocent, yet so easily draw young people into addiction, and, in Lewis' case, result in a life cut tragically short.