Lewis Keogh Celebration Day 2022
Lewis Keogh was a talented footballer who took his life after becoming addicted to gambling. He was 34 when he died in 2013.
Lewis grew up in Lisnarick, Northern Ireland, where he played for local side North Fermanagh, before settling in Leeds and establishing himself as a regular at AFC Headingley.
After Lewis died, his old teammates at Headingley, some of whom have played together for 20 years, started an annual tradition: Lewis Keogh Celebration Day. Also known as LK Day, the day gives the team the opportunity to catch up with Lewis's parents, Pete and Sadie, to celebrate his life together and of course, play a special game of football in his honour.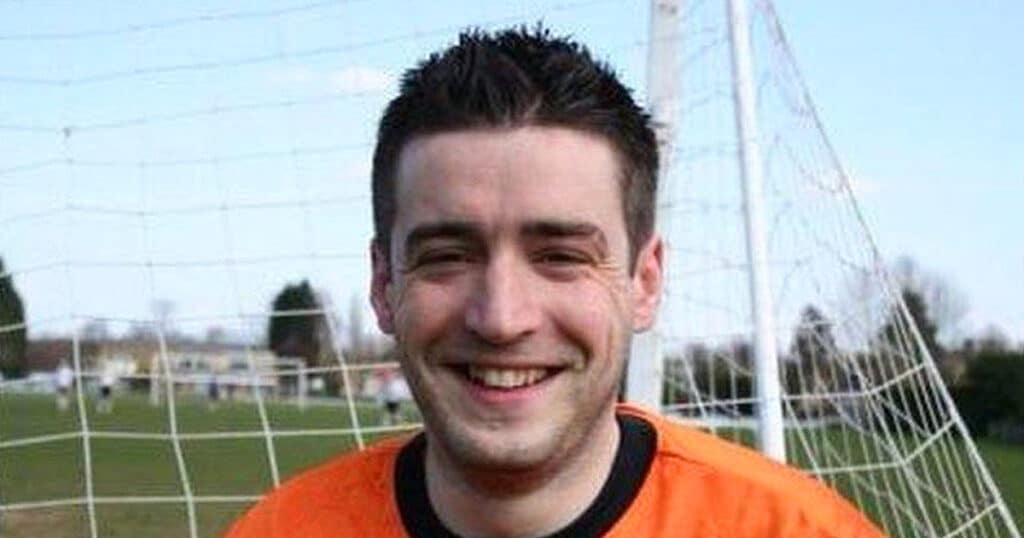 In 2020, Headingley was due to travel to Northern Ireland for LK Day but was forced to postpone twice due to the pandemic. However, on Friday July 1 Lewis's old teammates finally made it over and after a night in Belfast, they travelled to Lisnarick for a very special match on the Saturday.
The game was played at Bryne Park in Lisnarick, the village where Lewis grew up. It's something of a cliché, but it really was a game of two halves with Headingley playing North Fermanagh in the first, and Lisnarick in the second. A substantial crowd turned up to watch and the local referee's association sent an official.
"It really was a special and poignant occasion. Our thanks to everyone who made it happen."

Pete Keogh
Headingley was comprehensively beaten in both halves, conceding five in the first with no reply. They fared slightly better in the second, at least getting on the scoresheet against Lisnarick but eventually succumbing to their hosts.
The man of the match award went to Headingley's overworked goalkeeper, who just about kept the scores respectable. After the match, Lewis's father Pete handed out specially made memorial medals to players from all three teams, before they all went out for dinner.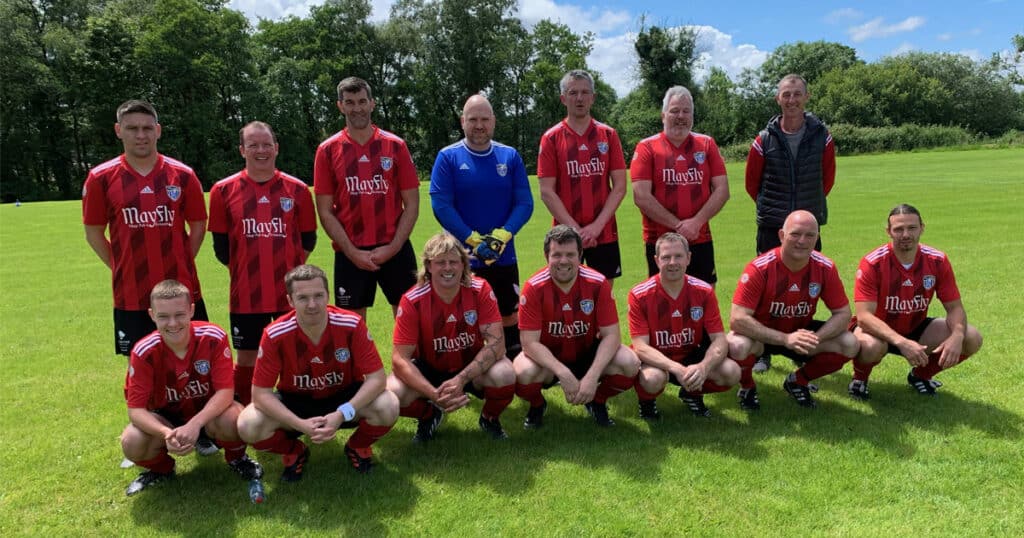 Pete and Sadie were pleased to see the guys from Headingley again after two years of no LK Day.
"They have been such a great support to our family, and they wanted to come over to Northern Ireland to see where Lewis grew up," said Pete.
"It was great to see so many people that knew Lewis, including players from North Fermanagh, and from the local community who came to support on the day."